VDMXL Digital Webinar: Streamlining processes: why should we?

22 December 2022 - start 13:00 ends 14:00
VDMXL Digital Webinar for maintenance- and asset managers
How do you build your own Asset Management System that meets all the requirements of international standards such as ISO55000 and VDMXL? How do you prevent different branches from implementing Maintenance & Asset Management in different ways? How can you implement best practices across your organization?
The VDMXL Process Map is a digital collection of best practice Maintenance & Asset Management (M&AM) work processes, from overview level to detailed (EAM*) work instructions. The Process Map visualizes more than 60 work processes that together cover all aspects of a Maintenance & Asset Management organization.
This webinar provides insight into:
How to fine-tune and implement a standardized way of working within your M&AM organization;
How you can best shape your M&AM organization;
How to zoom in on individual processes, steps and even detailed work instructions;
How to build a foundation for your EAM implementation.* EAM = Enterprise Asset Management system
This is a VDMXL Digital Webinar. There are four webinars about four Digital Solutions. These webinars are presented in English, Dutch and French. Click on the language to see the upcoming webinars or – afterwards – the recordings. Participation is free. 
Speaker: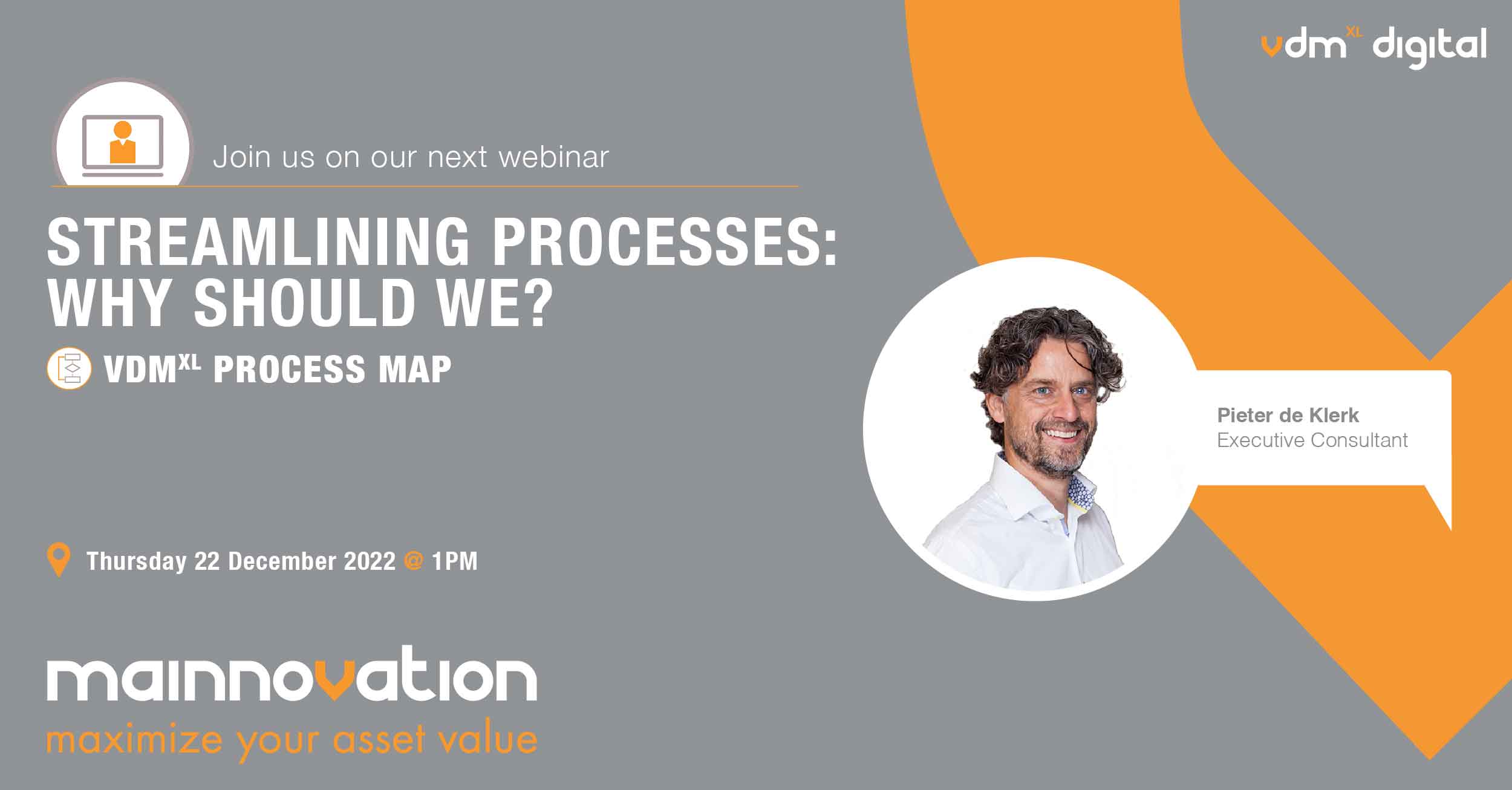 Pieter de Klerk
Executive Consultant Mainnovation
View webinar